Welcome to the Zoothera Birding Website
Birding Tours to Europe, Africa, Asia, The Americas & Beyond!
Here you can find a wide variety of exciting birding tours from around the world. Birding is our passion and we enjoy sharing our experience with other like-minded travellers, from beginners to expert alike. We truly believe that our combination of small groups, competitively priced and attractive itineraries, and our excellent leaders will provide you with the perfect birding and wildlife tour. So let's go birding!
If you have any questions about our tours or want to discuss them in detail, please call our office on 01782 - 929482, or email info@zootherabirding.com.
Or use our Contact Page to send us a message.
The Oriental Bay-Owl (on right) is one of the key targets on our popular West Java and Sumatra tour later this year.

Audouin's Gull & Balearic Warbler Break
4th - 6th June 2019
This is a rather unique break of 2 days where we target the Balearic Island endemic Balearic Warbler and the gorgeous Audouin's Gull. The emphasis is on watching them and getting great views from our conveniently located villa .
West Java & Sumatra
3rd - 24th September 2019
The islands of Java and Sumatra offer some of the best birding in Asia. We visit numerous sites in west Java before heading to Way Kambas & Gunung Kerinci in Sumatra. It's a great tour for Oriental Bay Owl and Schneider's Pitta.
Ecuador - Antpitta Special
22nd - 30th September 2019
What can you say about Ecuador? Quite simply - it's amazing! With up to 12 species of antpitta, including the stunning Jocotoco Antpitta, plus a kaleidoscope of other mouth-watering gems lined up, this is going to be an exciting ride!
Looking forward to 2020 and one of our iconic South American tours:
Peru: Andes to Amazon
& Beyond
6th - 24th October 2020
Starting along the coast with a boat ride we will head to Machu Picchu and Abra Malaga for some high altitude birding. Then we explore the fabled Manu Road - and this has to be one of the most awesome birding roads in the world with a number of strategically placed lodges. The end of the road and a little beyond is Amazonia Lodge where we spend our time along the numerous trails before sailing down into the Amazon and the Manu Biosphere Reserve.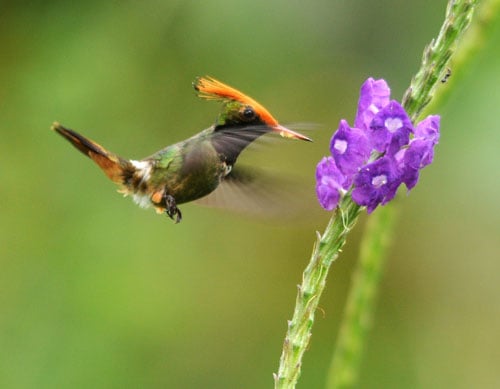 There's so many great birds on this tour, where we expect in excess of 600 species:
Humboldt Penguin, Inca Tern, Hoatzin, Blue-headed Macaw, Bearded Mountaineer, Chestnut-crested Cotinga, Western Striolated Puffbird, Red-and-white and Amazonian Antpitta, Hairy-crested Antbird, Inca Wren, Great Jacamar, Surf Cinclodes, White-browed Tit-Spinetail, Parodi's Hemispingus, Chestnut-breasted Mountain-Finch, Cusco Brush-Finch and so much more!