Latest News, Tour Updates and More!
Welcome to our Latest News page where you can get summaries from the latest Zoothera tours, as well as other information. To sign up and receive our new E-newsletter with tour updates and more Click Here. Why not take a look at the Zoothera Blog for more tour news....


Check out some of our tour photos on Flickr - Zoothera FLICKR photos

We have also started to upload some videos on YouTube - Zoothera videos

Check out a selection of videos taken on our tours and we will upload more in due course - Tour Videos.

If you want to book a tour just follow this link - Booking Form
We are busy working on a new website design, so please bear with us as we change our tour itinerary format. A new Homepage has been created and we aim to have our new 'mobile friendly' website up and running just as son as we can.

In accordance with 'The Package Travel and Linked Travel Arrangement Regulations 2018' all EU/UK passengers booking a holiday are fully protected for all monies paid, arising from cancellation or curtailment of your travel arrangements due to the insolvency of Zoothera Global Birding Limited, who takes all payments. When booking a holiday, your booking is insured through Protected Trust Services (Member No 5396) and its panel of insurers. This insurance is only valid for passengers who book direct with Zoothera Global Birding Limited.
See our Terms and Conditions for more information.

TOUR UPDATE. We have just had a flurry of bookings on our fantastic Uganda tour in July this year and it is now a guaranteed departure. This amazing destination has some incredible birds and wildlife with Shoebill, African Green Broadbill, Green-breasted Pitta, Gorilla and Chimpanzee the stand-out and undoubted stars of the tour. But there's so much more to see as we explore Queen Elizabeth National Park, Bwindi Impenetrable Forest, Lake Mburo, Mabamba Swamp and other sites. Our expert local guide Paul is among the best guides you will ever meet anywhere in Africa and you are guaranteed to have a great time. See here for full tour itinerary.

NEW TOUR! We have just added our Ultimate Amazonia tour for July 2020. Visiting Manaus, Rio Azul Lodge and Amazonia National Park our itinerary takes in the best of Brazil's Amazon. The list of potential species is huge with a long list of 'Who's Who' including iconic species such as Agami Heron, Harpy Eagle, Amazonian Umbrellabird and others. But just take a look at our Ultimate Amazonia Tour Intro to see more. For a taster just a few of the awsome birds on offer includes Dark-winged Trumpeter, Zigzag Heron, Vulturine and Bald Parrots, Golden Parakeet, Red-necked Aracari, Tapajos Hermit, Varzea Piculet, Black-necked Red Cotinga, Alta Floresta Antpitta, Harlequin Antbird, Pale-faced Bare-eye, Black and Snow-capped Manakins, Pelzeln's Tody-Tyrant, Dusky Purpletuft, Dotted Tanager and much more. See here for full tour itinerary.

We have just had a cancellation on our August Colombia Highlights tour that includes a visit to the endemic-rich Santa Marta mountains. This is the classic Colombia tour with the typical Zoothera twist as we add a few differnt sites as well. There's so many great birds with chances of Santa Marta Screech-Owl, Bogota Rail, Blossomcrown, Green-bearded Helmetcrest, Munchique Wood-Wren, Santa Marta Tapaculo, Turquoise Dacnis, Vermilion Cardinal and so much more!
See here for full tour itinerary.

Nick has returned from NE Brazil where an amazing time was had by a great, fun group led by Ciro Albano. With 409 species seen, including 89 endemics it was definitely a quality tour. The Zoothera Blog is up and running and we are already taking bookings for our NE Brazil 2020 tour now. Our tour is devoted to seeing many of the regions spectacular endemics and highly sought-after species such as the incredible Araripe Manakin, Lear's Macaw, Great Xenops, Scarlet-throated Tanager, Slender Antbird, Hooded Visorbearer, Banded Cotinga and Pink-legged Graveteiro. The region is characterised by humid Atlantic rainforests on the coast, and endless rolling hills with dramatic canyons called the Caatinga. The Caatinga is home to a dry thorny forest with areas of more open grassland. It has its own special suite of endemic species that we will enjoy looking for on our many days of spectacular birding. With only 200 birds in the wild it is here that we will find the endangered Lear's Macaw quietly feeding on palm trees, while Atlantic forest and woodlands at Boa Nova with thick vine tangles and terrestrial bromeliads hold some of South America's most endangered species. We will also visit the Serra da Diamantina National Park at Lencois to explore some higher elevation habitats before heading back to the coast. A final visit to some mangroves and an area of cerrado will complete our tour of this complex yet fascinating region. Our local guide Ciro Albano has an unsurpassed knowledge of this region and an enviable reputation for success and finding the target species and we are sure this very special tour will meet the highest of expectations. We are also planning a Manaus & Amazonia tour to Brazil in July next year, so keep an eye out for the itinerary that is coming soon!

Our Yunnan itinerary in 2020 has been altered to include another valley with photo blinds/feeding stations giving us a great chance to observe Grey Peacock-Pheasant, Blue-naped Pitta and amazingly even Collared Falconet and Great Slaty Woodpecker amongst others. Although this is not strictly a photo tour, we cannot think of any other birding tour where you could have a better chance of getting those all-imporant pics of many endemic, rare and localised birds. Walking effort is minimal, although there are optional walks available if the thought of sitting in a hide for 4 hours at a time getting cripplingly close views of great birds isn't appealing! See the Yunnan tour itinerary 2020 here.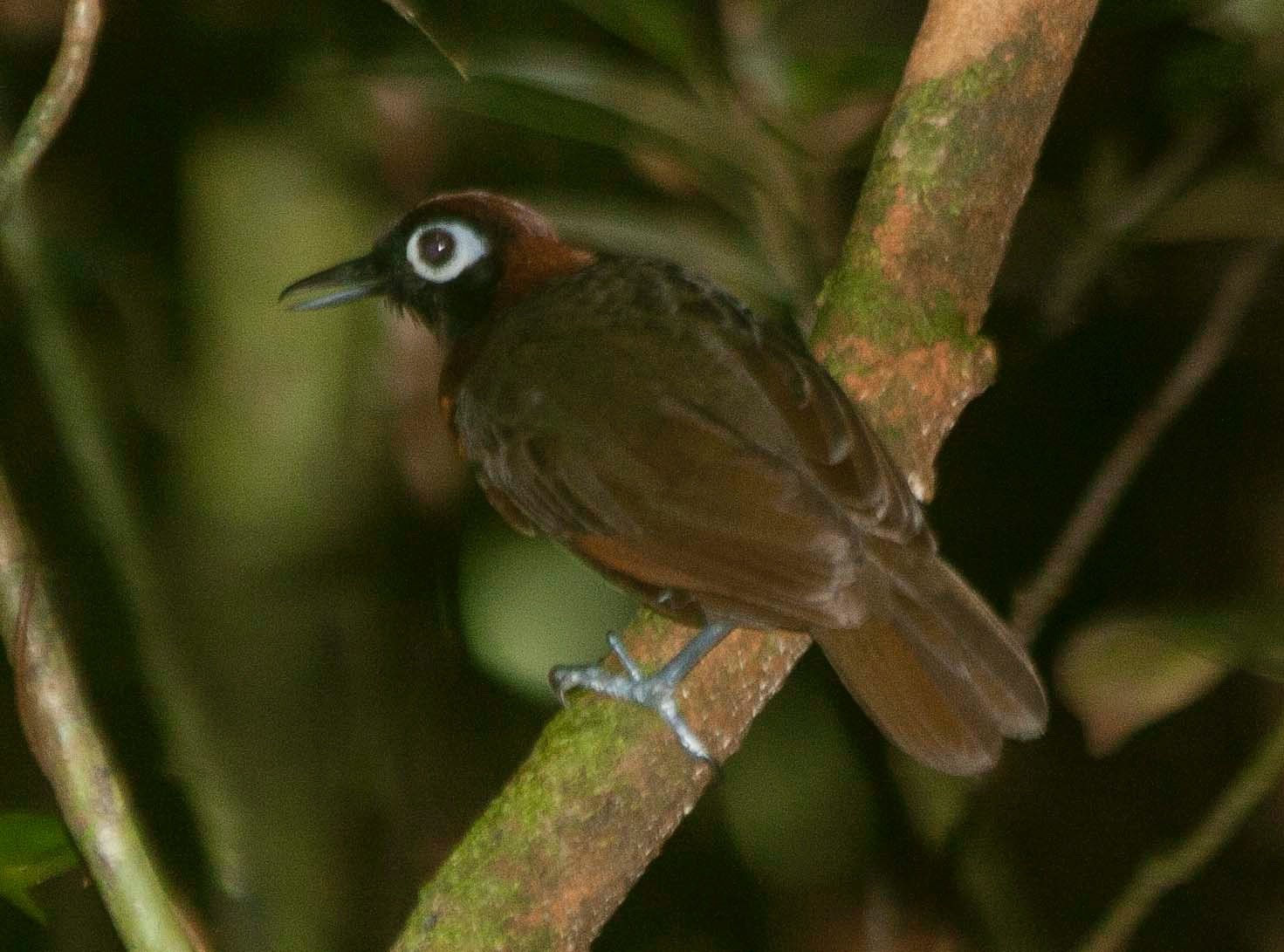 NEW TOUR! We have just added a fabulous new Amazonian Colombia tour visiting Mitú then travelling through the Magdalena Valley in search of even more endemics. Mitú is THE place to find most of the Colombian Amazon species and where mouth-watering highlights could include the stunning Chestnut-crested and White-plumed Antbirds, Orinoco Piculet, Tawny-tufted Toucanet, Bronzy Jacamar, Pompadour Cotinga, Imeri Warbling Antbird and Azure-naped Jay amongst a mind-boggling list of other potential species. Moving on to the Magdalena Valley we will visit several relatively 'new' sites as well as the Cerulean Warbler Reserve, Chestnut-capped Piha Reserve, El Paujil and others in our search for Blue-billed Curassow, Beautiful Woodpecker, Indigo-capped Hummingbird, Magdalena Antbird, Antioquia Bristle-Tyrant, Turquoise Dacnis and others. Take a look at our new Colombia 2020 itinerary.